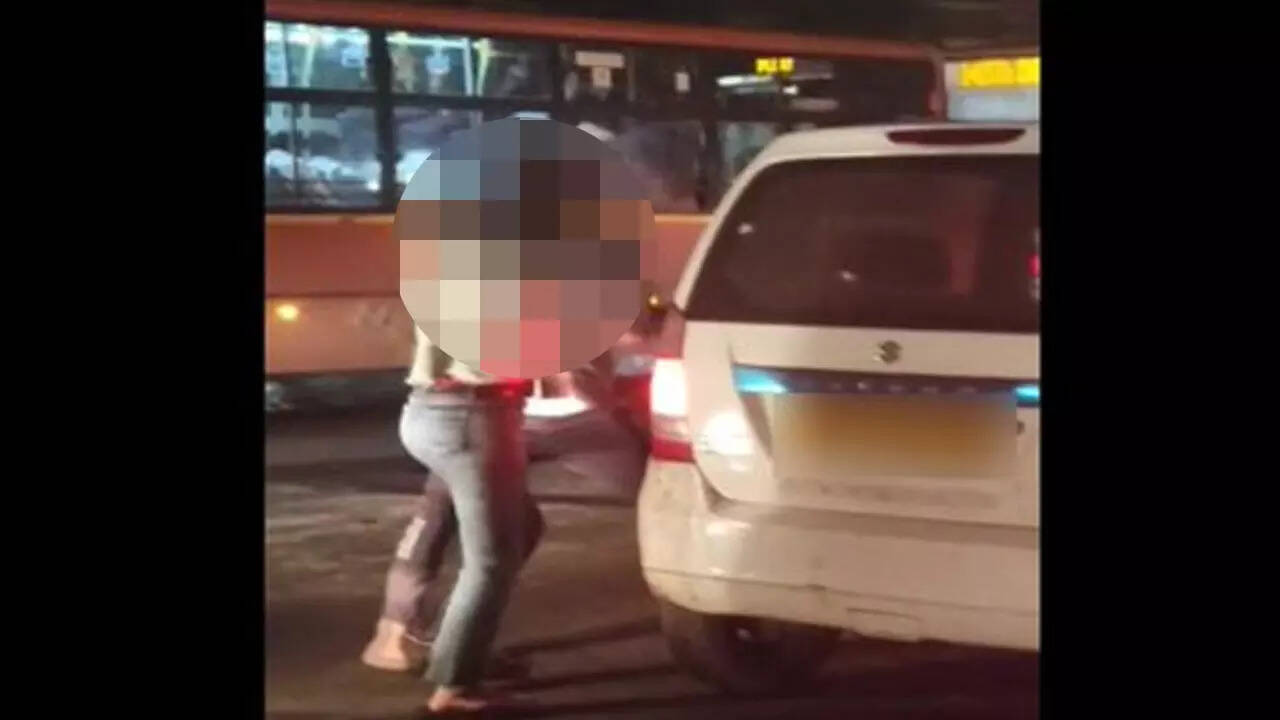 New Delhi: In a video that has surfaced on the internet, police on Sunday informed that a man is seen thrashing a woman and forcing her to sit in a car near Mangolpuri flyover.
"Initial investigation revealed that the car was registered in Ratan Vihar, Gurugram, where a team of personnel was sent," said a Delhi Police official.
The official said further investigation is on to gather more details about the driver and the incident.
Delhi Police said, "Earlier on March 17, a person was arrested in connection with a viral video, in which some people were seen standing on the roofs of cars and violating traffic rules."
According to the police, in the viral video some people are seen openly flouting the road rules by standing on the roofs of cars to celebrate the birthday of a YouTuber on NH-24 near Pandav Nagar.
"The YouTuber has been identified as Prince Dixit," police said.
An official said, "He (YouTuber) told that this video was shot when he was going to Shakarpur with some friends on his birthday on November 16, 2022. He jumped on the roof of a car in violation of traffic rules." Admitted to standing down. He appealed to his followers on YouTube not to attempt such stunts."
"A case was registered in the matter," the officer said.
"Efforts are on to nab his friends who created ruckus on the road on November 16, 2022," the officer said.
(With inputs from ANI)
Watch
On camera: Man thrashes woman, forces her to sit in car near Mangolpuri flyover in Delhi