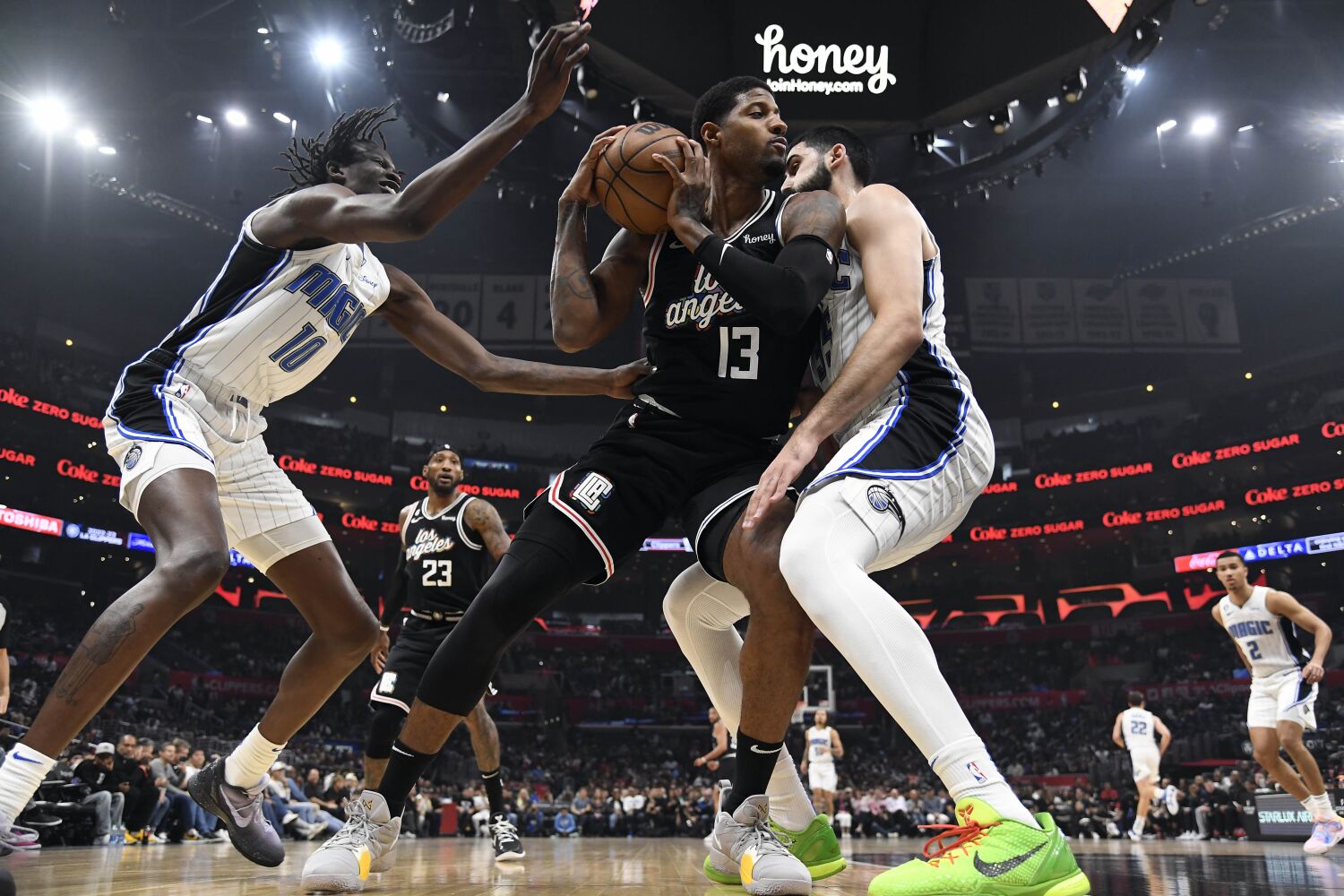 Kawhi Leonard sat on the bench wearing a sweatsuit, able only to offer encouragement to his Clippers teammates. He did not play to deal with a right knee injury.
The Clippers could use some help on the court against the Orlando Magic at Crypto.com Arena on Saturday afternoon.
With Leonard out, the Clippers lost 113–108 to the Magic, who had five players score in double figures.
Paul George led the Clippers with 30 points.
With Markelle Fultz scoring 28 points and Wendell Carter Jr. contributing 27 points and 12 rebounds, the Magic swept the Clippers in a two-game series.
The Clippers complete a back-to-back set of games in Portland on Sunday night, and the assumption is that Leonard will play against the Trail Blazers.
"He's out tonight," Clippers coach Tyronn Lue said before the game. "that's all I know."