Don't you just love it when you keep watching your favorite reels? Or when Youtube has the perfect suggestion for a video? Or when the chatbot knows the exact answers to your questions? Well, you have deep learning algorithms to thank for that. While these are consumer-focused examples, today deep learning is widely adopted across industries and has shown the potential for massive growth.
As a subset of machine learning, which is, in turn, a subset of artificial intelligence, deep learning is one of the most promising developments in AI research. Top firms across industries are increasingly turning to deep learning as it works with massive amounts of data to manage complex tasks such as recognizing speech, image classification and translation, rather than predicting, unlike traditional machine learning.
However, to perform these tasks, deep learning uses deep neural networks to mimic human intelligence, and so its algorithms are layered with increasing complexity and abstraction. Because the techniques used are more sophisticated, the job of a deep learning professional is a more technical task than that of "traditional" machine learning.
Congratulations!
you have successfully cast your vote
These factors make deep learning an extremely niche domain in a booming AI and ML scene. Therefore, the demand for deep learning skills is growing rapidly, and companies are willing to compensate them financially if the need for such advanced skills is met. Additionally, since deep learning is so specialized, it is easy to find a role that best matches your qualifications. All this makes deep learning a very attractive career.
How can you be indispensable in Deep Learning?

In such niche spectrum, certification and portfolio are highly appreciated by the potential employers. The PG Level Advanced Certification Program in Deep Learning (Foundations and Applications) from IISc enables professionals to specialize in Deep Learning, starting from the essential theoretical foundations, to learn how to apply them effectively in the real world .
This program builds a practical understanding of how machine learning algorithms can be developed and optimized for hardware. Interactive sessions cover the fundamentals of deep learning and its applications, including speech, text, image and video processing.
IISc, with its expertise in multidisciplinary science, is best positioned to offer this programme. Delivered in collaboration with TalentSprint, this program also connects you to its Deep Tech alumni network so that you can reap career benefits of a lifetime.
How does this program give you an edge over the rest?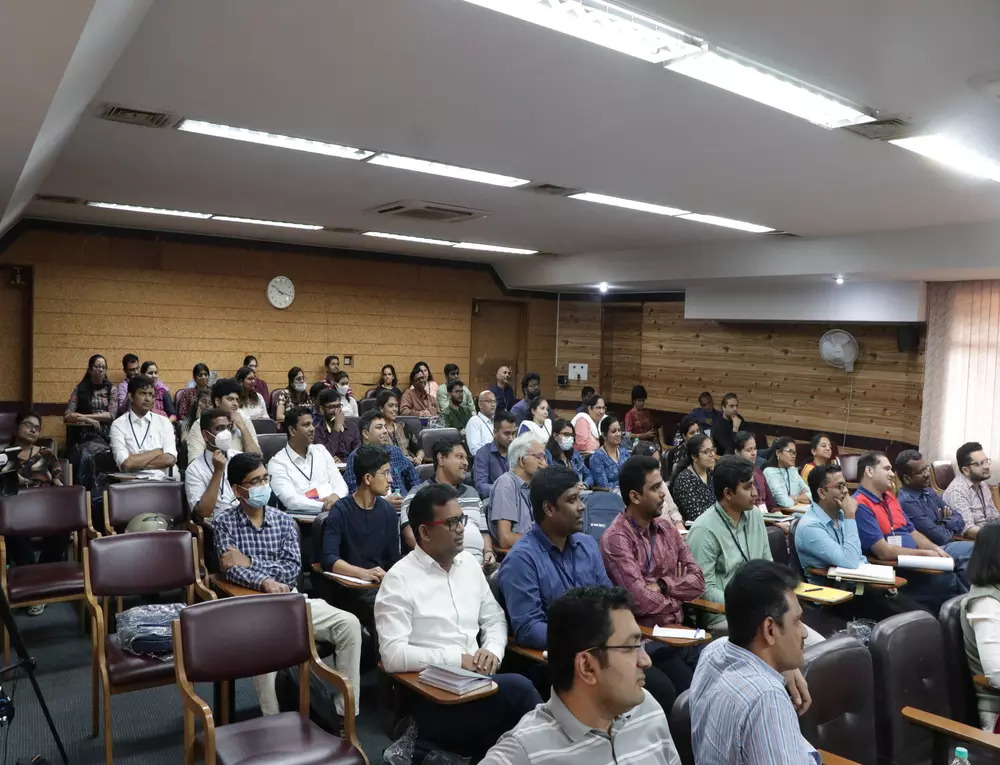 There is no dearth of programs providing knowledge on deep learning. But deep learning is not about what you know but what you can build. A practical program that can help you build strong foundations and a portfolio to prove them, plus many opportunities to work with top professionals in the field will make you stand out from the crowd.
Hands-on Courses: After refreshing the concepts of programming and basic math, this program develops a deep understanding of the theory and practical application of deep learning. There are specialized modules on Deep Learning Architecture, Deep Learning for Natural Language Processing, Deep Learning for Speech and Audio Processing, Deep Learning for Computer Vision, Deep Reinforcement Learning, Deep Learning for IoT/Edge Devices and Representation Learning. These sessions are accompanied by practical industry-oriented exercises and online lab assignments. It helps you imbibe theory into practice and master concepts with one-to-one mentorship.
Learning Format: Live Interactive Classes with Top IISc Faculty, Unique 5-Step Learning Process of Live Online Interactive Sessions, Capstone Projects, Mentorship, Case Studies and IISC Campus Immersion Visits.
Portfolio Building: You can showcase your abilities and deep learning journey through experiments and real-world projects through this program. You have the opportunity to choose from curated capstone projects such as Fraud Detection, Expression Detection, Recognition and more, or bring your own project.
IISc Advantages: A certification from IISc, the World's No. 1 Research University (QS World University Rankings 2023), would be an excellent addition to your resume. You will also get to learn from an interdisciplinary team of leading IISc faculty and be mentored by academically accredited researchers and practitioners from leading institutions around the world.
Talensprint Career Support: TalentSprint supports certified learners looking for new careers with its Career Accelerator Program. It allows you to build a strong resume and portfolio and network with experts at the forefront of Deep Learning practices. You'll also get access to incubators for startup ideas and exclusive job alerts through the TalentSprint alumni network.
Who is this program for?

If you are an aspiring AI and Machine Learning professional, data scientist, or data architect and are looking for career growth, this program is for you. It is also suitable for leaders looking to build Deep Learning driven organizations.
In the last three batches of this program, 36% of the participants were developers. Joined by peers from 55+ top organizations across sectors such as banking, healthcare, e-commerce, telecom and many more, 64% of whom have more than five years of experience, you'll have a network and peer learning experience like No one else.
Hear from alumni and those looking forward to attending this program on what makes it so unique:
"I have previously worked on projects based on traditional machine learning algorithms and methods. Deep learning is where new frontiers are for me as a professional. I see it as an essential part of being able to relate to future technologies. skills that will define the profession of data science." – metaphor, fmcg
"My goal is to build a deeper knowledge in Deep Learning to create AI applications in the following areas – Customer Acquisition, Manufacturing, R&D, and HR. The program complements my current skill set and gives me a deep learning perspective." Will help build a solid foundation." – Interest, IT and Software
"My company works on 5G and AI accelerator SoCs. I believe this program will equip me with knowledge of applications and inner workings of AI hardware. This will ultimately help me work towards designing better accelerators " – Harshita, Telecom
program specifics

Here are more details about the PG Level Advanced Certification Program in Deep Learning (Foundations and Applications) from IISc.
eligibility

Education: Graduation (4 years or equivalent)
Experience: Working professionals with active, hands-on coding experience looking to build expertise in Deep Learning
Coding Experience: Programming experience is mandatory to join this program
Program Length: Ten Months
Program Fee: ₹2,80,000 (Scholarship Available)
Take the next step in your career by joining the 4th batch of IISc's PG Level Advanced Certification Program in Deep Learning Foundations and Applications.
About TalentSprint

Established in 2010, TalentSprint is a part of the NSE Group and is a global EdTech company that brings transformative high-end and deep-tech learning programs to young and experienced professionals. The company's digital learning platform, iearl.ai, offers a hybrid onsite/online experience to those seeking deeper technology expertise. TalentSprint partners with top educational institutions and global corporations to create and deliver world-class programs, certifications and outcomes. Its programs have consistently seen high engagement rates and customer delight. It is a leading innovation partner for National Skill Development Corporation, an arm of the Ministry of Skill Development and Entrepreneurship, Government of India. A recipient of various prestigious awards, TalentSprint was recently awarded the Indian Achievers Award 2022 for excellence in building deep tech talent in India.
About IISc

IISc (Indian Institute of Science) ranks among the oldest and best higher education institutions in the world. It pursues excellence in research and education in many areas of science and engineering and is one of the first three publicly funded institutions to be awarded the Institute of Honor status. IISc alumni hold important academic and industry positions across the world. For more details, visit https://www.iisc.ac.in. The Advanced Certification Program in Deep Learning will be offered by the Center for Continuing Education (CCE) of IISc. CCE offers suitably designed curriculum to meet the needs of various target groups, such as aspiring research scientists, graduate engineers and young professionals, to develop them into capable managers of technology-intensive and data-driven organizations enable to do. For more details visit http://cce.iisc.ac.in.
Disclaimer: This article was produced on behalf of TalentSprint by Times Internet's Spotlight team.