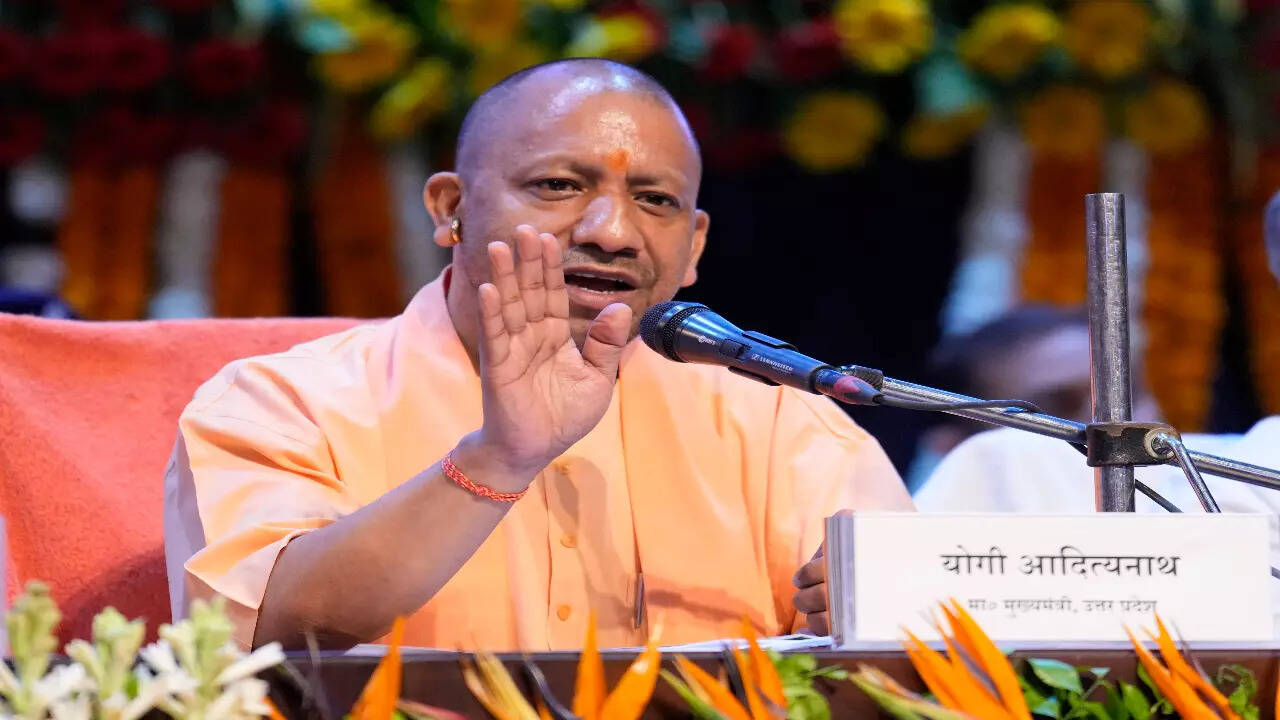 Lucknow: There has been a radical change in the perception of Uttar Pradesh, which was once infamous for the mafia in the country, which is now known for 'Mahotsav'. Yogi Adityanath He said while addressing a press conference on the occasion of completion of six years of his government.
"The identity that was given to UP – Gunda Rajmafia raj, rule of the jungleFamilyism – all these words have now become words of the past' Yogi said that in the past the state nurtured caste and religion based politics, indulged in corrupt practices and focused on promoting its family members rather than the common man Did.
Recalling the giant steps taken by UP in the field of industrial development, he said that from an investment portfolio of Rs 4 lakh crore in 2018, the state aims to garner investments of Rs 35 lakh crore through the Global Investors Summit held in February. is expecting Nine fold development path, within five years, was not seen in any other state of the country. To achieve UP's overall development, Yogi credited his core team of ministers and officials for identifying 10 priority sectors within the first year of his government's second term.
Sharing more details, a senior government official said that 241 regulatory compliance bottlenecks have been removed to speed up industrial development.
Referring to the Varanasi-Haldia (West Bengal) waterway, Yogi said, "For the first time UP has direct access to a port." The state, which had two operational airports in 2017, now has nine. Yogi said the network of expressways has already improved connectivity to backward parts of Bundelkhand and Purvanchal and industrial corridors are being set up in the two neglected areas. With complete transparency and furthering the use of technology in the government sector, UP has topped the country in terms of distributing the benefits of flagship central schemes. On improving law and order in the last six years, he said seven police commissionerates have been set up in major urban cities for better policing.
Yogi also informed that assets worth Rs 2,819 crore of listed gangsters have been attached and 175 notorious criminals have been gunned down in six years.