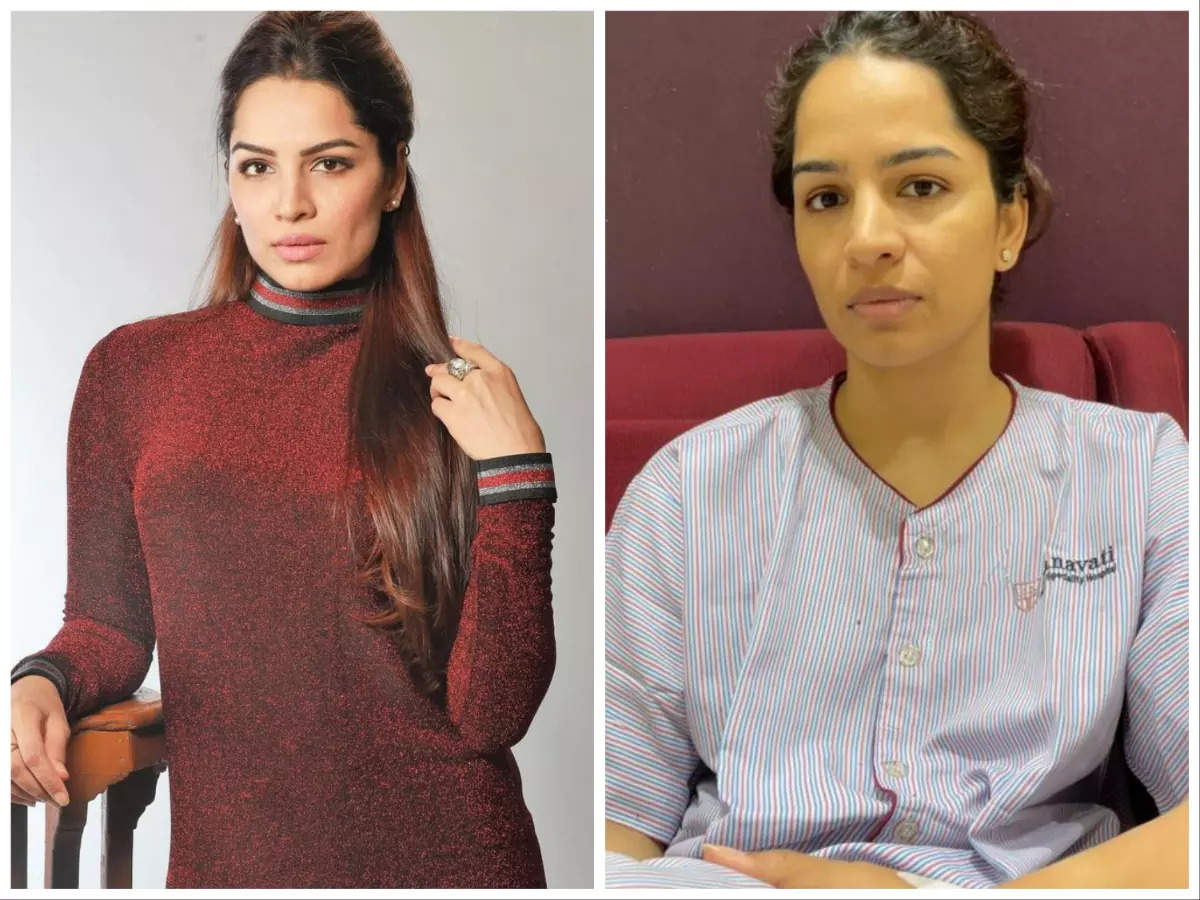 Shikha Singh, who was last seen in Naagin 6, has been posting about her health issues on social media. The actress revealed that she has been unwell for some time now. When we reached out to Shikha, she said, "It has been a difficult phase for the past two months as I am mostly bedridden and unable to do anything. Two months ago, I developed a skin allergy and was diagnosed with an auto-immune condition, which led the doctor to put me on medication. But within a day or two I started having severe acid reflux. The doctors advised another round of tests, but nothing was diagnosed and I was told that nothing was wrong. However, I am unable to eat anything except khichdi or light food."
Shikha recovered a bit last month and decided to take a short break. He said, "I felt a bit better, so on my birthday, February 7, we went to Nairobi for a holiday. Unfortunately, I fell ill there and had to be hospitalised. Since we have been back home, I have been resting My husband Karan (Shah) is a pilot, so he has to travel a lot.
She admits that her health issues have affected her mental state. She said, "I feel helpless as the doctors are unable to find the cause of acid reflux and why I can't eat regular food. Earlier, I didn't want to post about my health issues, but When you live in a big city and feel lonely at home, you want people to reach out to you. My daughter Alayna comes up to me everyday and asks, 'Mumma kya hua hai?' I see his face and feel very bad. I wish to get well soon. I feel many people are going through health issues after the pandemic and we have to love and support each other.
Sharing how an actor's life is not as perfect as it seems on social media, she said, "On social media, an actor only posts about the good life. It is not just about glitz, glamor and beautiful holidays, we go through tough times too. I wanted people to know about his position in my life. I hope the medicine works and I get well soon and will be able to get back to my regular life.