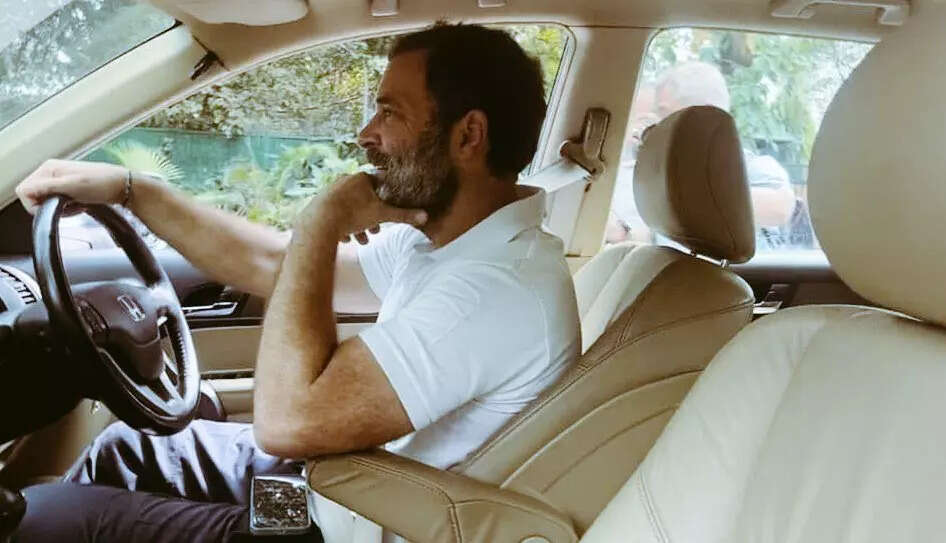 New Delhi: The BJP has been continuously demanding an apology from Rahul Gandhi for his "attack on democracy" remarks made in London. Congress Taking a jibe at the saffron party on Sunday, it tweeted a picture of Rahul Gandhi smiling on the driver's seat of a car.
The tweet read, "Sarvarkar understood what… the name is Rahul Gandhi."
Savarkar understood what… name is Rahul Gandhi https://t.co/QFGsAJSxeo

– Congress (@INCIndia) 1679226552000
Congress tweet continues Savarkar The BJP's demand for an apology comes in the context of Savarkar being condemned by the Congress for his 'mercy petitions' to the British.
Rahul Gandhi and the Congress have stuck to their stand that there is nothing to apologize for as the MP did not insult India or its democracy.
Law minister and BJP leader reacting to the tweet kiran rijiju Urges the party not to "insult" the great personality (Veer Savarkar, "I request with folded hands," the minister tweeted.
Please don't insult the great soul Veer Savarkar. Praying with folded hands🙏 https://t.co/sjAzRRQ3N5

— Kiren Rijiju (@KirenRijiju) 1679228277000
party slam Delhi Police Work
Earlier in the day, the Congress criticized the Delhi Police for sending a team to Rahul Gandhi's residence seeking more details over his comments that he had met two women who claimed he was gangraped.
Rahul made this remark during the Bharat Jodo Yatra.
Congress leader Abhishek Manu Singhvi said the first notice was sent to Rahul on March 16 and the MP had sought some time to reply. "But still, the police came to his residence on Sunday with a fresh notice to ask the same question," Singhvi said.
Singhvi said, "It is very strange. Rahul Gandhi traveled across the country for five months. And the Delhi Police posed the same question twice in three days. We asked him how many such political visits are under their scanner." comes."
"Nowadays special attention is paid to Rahul Gandhi. Is this the reason why Delhi Police has suddenly become so active?" Singhvi further said.
(with inputs from agencies)