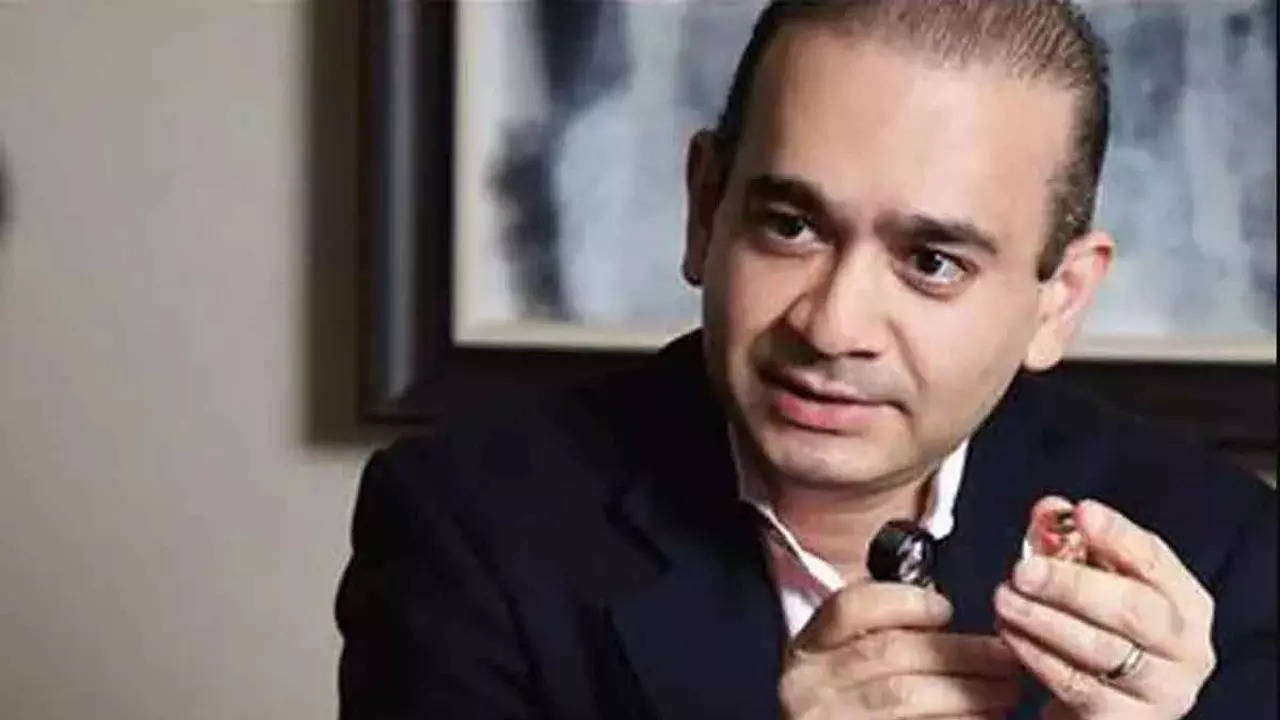 Mumbai: Fugitive businessman allegedly has only Rs 236 left in his bank account Nirav ModiFirestar Diamond International Pvt Ltd (FDIPL) has transferred Rs 2.46 crore towards income tax dues to State Bank of India and two others, Union Bank of India and Bank of Maharashtra, after Kotak Mahindra Bank transferred only a part of the total dues. Gave. The liquidator appointed for the company once again moved the special court seeking release of the money. in August 2021, as part of the proceedings Fugitive Economic Offenders ActThe court had directed the claimant, Punjab National Bank, to release the amount through the liquidator appointed in connection with the FDIPL,
Responding to the liquidator's plea, the special court last week directed Union Bank of India and Bank of Maharashtra to comply with its earlier order "in the strictest sense and without fail" within 3 months and transfer the money to the liquidator's account Gave.
The court said that it is clearly seen that Union Bank of India and Bank of Maharashtra acted arbitrarily and did not comply with the orders of the court. "ED (Enforcement Directorate) has also prayed for allowing this application… Ed You have done your duty. In fact this order is (from 2021) binding on all the defendants and hence there was no need to file this application for issuing directions to the defendants," the court said. It did not issue directions to Kotak Mahindra Bank.
The liquidator told the court that it had informed Union Bank of India to transfer the amount lying in the company's account. It is alleged that the bank did not respond to the email. During the arguments, it was further stated that the bank transferred only Rs 17 crore to the liquidator's account but did not transfer the remaining amount. It was alleged that the remaining amount was not the exclusive security of the bank and should have been transferred to the liquidator.
The court said that in respect of Bank of Maharashtra, prima facie it appears that in March 2021, the ED had informed it to unfreeze the account of FDIPL and transfer the amount to the liquidator. "However, the bank informed that it has adjusted the amount lying in the said account i.e. Rs.16.32 crore towards the outstanding loan amount or cash margin of the company and closed these accounts on March 14, 2018, as There is no balance amount. This is nothing but complete disobedience of ED's order and even no permission was taken from the court.'
In 2019, Modi and others were accused of Rs 13,000 crore PNB fraud case. The Fugitive Economic Offenders Act was invoked as Modi left the country in 2018.