Phoenix —
Benji Gill did not back down. Asked about the World Baseball Classic's decision to move Mexico's quarterfinal match against Puerto Rico to Friday, the Mexico manager bluntly argued it was unfair.
The plan was for the winner of Pool C to play against the runner-up of Pool D on Saturday. Mexico won Pool C. Puerto Rico finished second in Pool D. As a result, Team USA will face Pool D winner Venezuela on Saturday, while Mexico had the day off after being stripped of a cross-country flight.
"It's a loss," Gill said hours before first pitch on Friday. "100%."
Gill is known for his (relatively) unfiltered views on topics. One is his future. He played eight seasons in the majors—four with the Texas Rangers and Angels—as a utility infielder and 20 seasons in the Mexican Winter League. Now he wants to be a major-league manager. This is what he is working for. This is one of the reasons why he took a job on the Angels' coaching staff before last season and why he chose to manage Mexico in the WBC.
"Anything that puts you closer to the end goal," said Gill, 50. "And the ultimate goal is to manage at the big-league level and win a world title someday."
Gill isn't the only manager in the tournament who could lead a major league dugout in the future. Puerto Rico manager Yadier Molina made his managerial debut in the Venezuelan winter league shortly after retiring at the end of last season after a 19-year career with the Cardinals. Team USA manager Mark DeRosa had never managed prior to this tournament, but has interviewed for several major-league managerial jobs.
However, DeRosa said that he did not take the Team USA job in view of a future opportunity in the majors.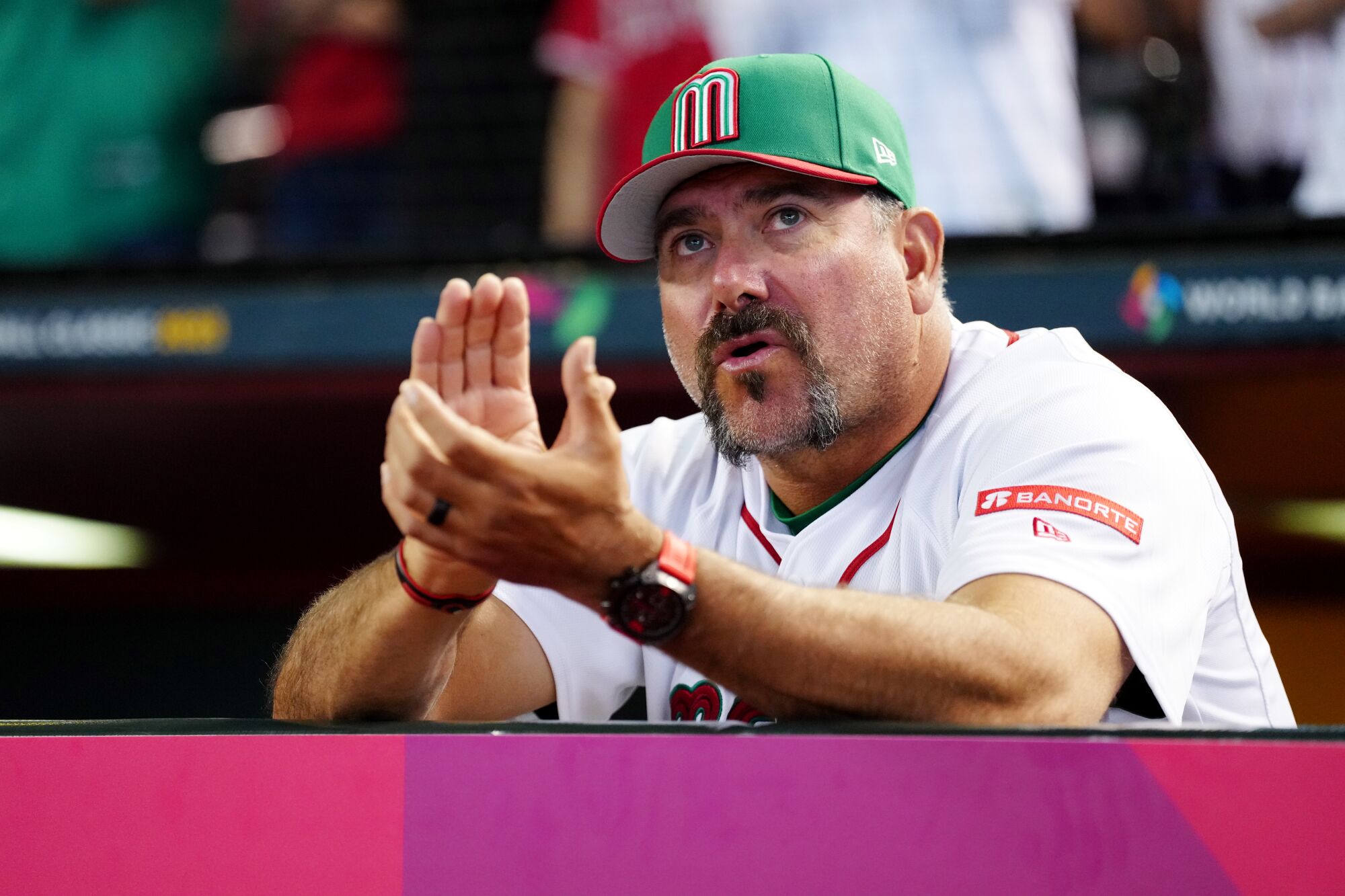 DeRosa said, "I felt like this would be a golden opportunity to get back in the fight with the best players in the world." "That was the driving factor in it."
Team USA was the overwhelming favorite to win Pool C, but Mexico beat the Americans last Sunday. The result ultimately served as the tiebreaker to win the group. But, as Gil said, Mexico were given a bad draw.
Mexico arrived in Miami from Phoenix at 7 am on Thursday. Mexico decided to take the day off instead of working. Meanwhile, America worked at LoanDepot Park with an extra day of rest. The adjustment also meant that Mexico and Dodger ace Julio Urias was given one less day of rest. Urias gave up four runs in the first inning on Friday and pitched three scoreless innings to finish his outing. He threw 60 pitches.
"It's nothing against America, okay?" Gill said. "If it's because of TV, I'm telling you right now, if I'm not here, if I'm not at the tournament, I'd be watching the game. And I'm not going to say, 'Oh, right. Well, I'm not going to watch the US game because it's on Fox instead of Saturday on Friday and FS1.'
Gill's candor is, frankly, refreshing in an increasingly buttoned-up world. This is one of the things he is known for since his time managing Mexico. That, and winning. Gill has won a lot from the top spot. He won four championships in the Mexican Winter League with the Tomateros de Culiacan, a team he spent 13 seasons with as a player. They lost in Game 7 of the Championship Series another year.
"For us, he's a leader, a leader to follow," said Mexico's catcher Alexis Wilson, who also played under Gil in Culiacan. "He is a mentor to me and to many, who has given us the confidence that you need."
In his only season in the Summer Mexican League, he led the expansion Mariachis de Guadalajara to the league's best record without an expansion draft to fill out the roster. The exploits led to being named manager of Mexico's Olympic baseball team in Tokyo and a position on the country's 2023 WBC team – the most talented Mexican baseball team ever assembled for an international competition.
Former major leaguer Edgar Gonzalez, Mexico's manager at the 2017 WBC, said, "He is the best manager in Mexico." "And he is the best because he is a great motivator. Boys nowadays should be able to motivate players."
This week, Gil led Mexico to an unexpected first-place finish in Pool C, upsetting Team USA in Phoenix. This is a small sample size added up to a decade of managerial experience. But none of that experience has carried over into affiliated baseball.
"I want to believe it helps, and it should," Gill said. "I think anybody who's going to manage in this should be eligible to be considered. Hopefully, it matters and they really evaluate. The way I would like it is that I'm literally getting scouted.
Gil was born in Tijuana and grew up on both sides of the border. He went to school on the US side – National City and Chula Vista – and played all his baseball in Mexico. He crossed the border, he said, three or four times a week. His father lived in Tijuana—he had a business there—and visited for days at a time.
As a result, not only does he bounce between English and Spanish natively, he can relate to Latinos and Americans alike on a different level. Nearly 30% of players on major-league rosters are Latino. Gil's ability to communicate checks another box.
"There are a lot of people who are bilingual," Gill said. "There aren't a lot of people who are bicultural. There's a tremendous difference."
Gill said he never interviewed for the job of major league manager. He hopes he gets a shot down the line. For now, he continues to pad his resume and speak his mind.