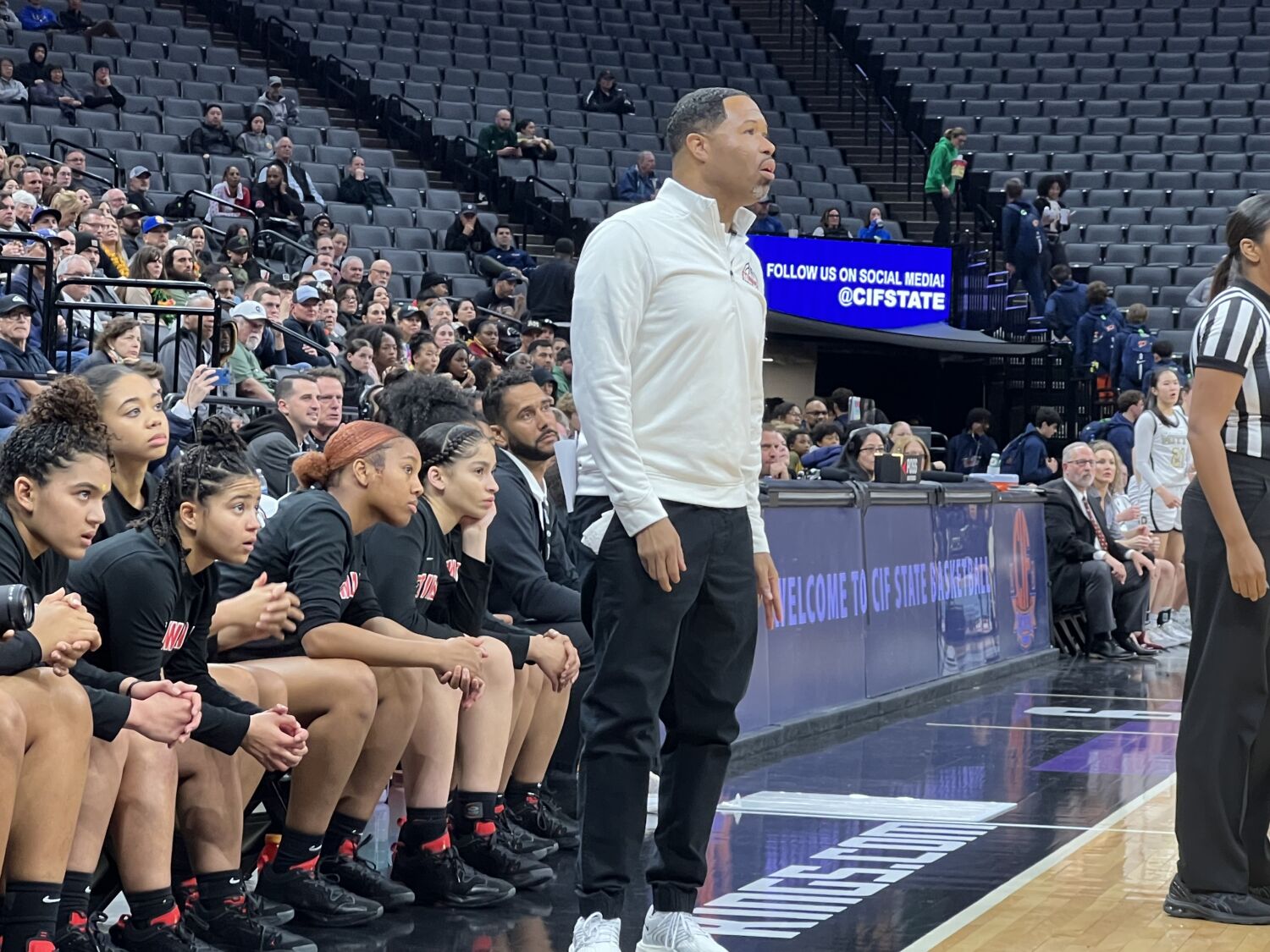 There's no debate about being the girls' basketball coach of the year when you guide your team to consecutive victories over nationally ranked La Jolla Country Day, Chatsworth Sierra Canyon and San Jose Archbishop Mitty to win the Open Division state championship. That's what Stan Dellas did to earn The Times' Girls' Basketball Coach of the Year Award at Ativanda.
Did a lot more except Dells. They found a way to hand Sierra Canyon their only loss, finding a defense that included Player of the Year JuJu Watkins. They got their star player Kennedy Smith to reload and play at the top of his game for the state playoffs. And he figured out how to get his team back from an eight-point deficit in the fourth quarter in Sacramento against one of the best coaches in America.
All that brought more respect for Dellas, whose Eagles won the Southern Section Open Division title last season but lost to Sierra Canyon in this season's finals. The Eagles got their revenge in the regional finals. Then Jada Sanders' buzzer-beater, put-back basket resulted in a 49–47 win over Mitty.
As the Eagles drive, Dellas said, "Yeah, we have a chip on our shoulder. And we're going to have one next year, because I'm the coach. Period."