New Delhi: Australia defeated India by 10 wickets in the second ODI played at the ACA-VDCA Cricket Stadium in Visakhapatnam and leveled the three-match series.
India were bundled out for 117 in just 26 overs after the Australian fast bowler Mitchell Starc Broke the hosts' top-order with his 9th five-wicket haul in ODIs.
Starc's 5/53 set up an easy Australia victory as they sealed a home victory in only 11 overs. The series decider will be played in Chennai on Wednesday.
After a poor performance with the bat, a disappointed India skipper Rohit Sharma did not hesitate to admit the batting failure and said that the pitch was not for 117 and they did not play to their potential.
"It's disappointing. There's no doubt about it. We didn't play to our potential. We didn't apply ourselves with the bat. We always knew it wasn't enough runs. It wasn't a pitch of 117 at all. Not in kind said Sharma, who himself contributed 13 runs in 15 balls.
1,11
Five-star Starc helps Australia down India, level series
Rohit also said that his team's strong batting line-up kept "falling to the strengths" of Starc instead of playing their natural game in the second ODI.
Sharma said, "Starc is a great bowler. He has been doing this for Australia with the new ball for years. He kept bowling to his strengths and we kept falling to his strengths. Need to play accordingly." post match presentation
Sharma didn't mince any words about the batting failure, adding that 117 was not a challenging total.
Sharma, who missed India's five-wicket win in the first ODI due to family commitments, said all the Australian players bowled really well and put the home side under pressure.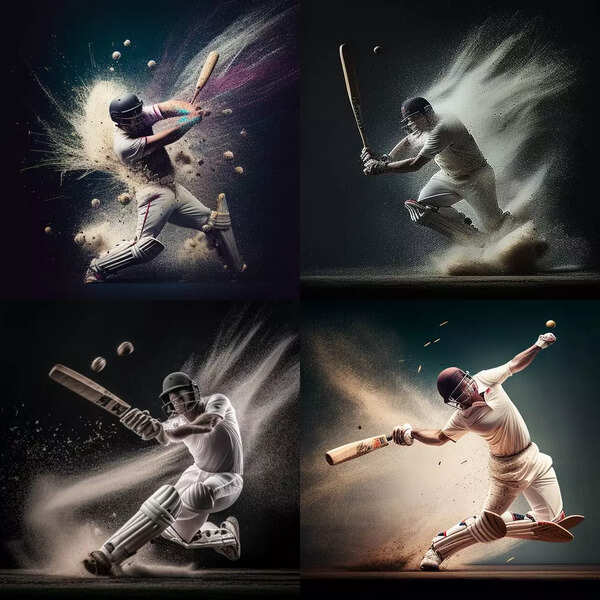 Australia's captain Steven Smith was surprised by the quick result, which was achieved with 39 overs to spare.
"It was a quick one. 37 overs (in total) for the game, you don't see that very often," he said.
"I thought our bowlers were excellent. Mitchell Starc, in particular, with the new ball swinging it back in line and putting him (under) early pressure and he really got along with the rest of our bowling group. I was well complemented."
"I didn't know how the wicket would play and how much it would swing."
On their chase and the Australian openers' unbeaten 121-run partnership, Smith said, "The way Mitch and Headey got out and chased them down was impressive. Kept them (Indian bowlers) under pressure.
"When you're really chasing a 118, you can really break its back."
Man of the match Starc said, "I feel like my rhythm has been good for the last few weeks and I think in the last few nights I have got the opportunity to shape the ball in the air and take it a little off the wicket." So, it's feeling in a good place and hopefully that continues.
(With PTI inputs)