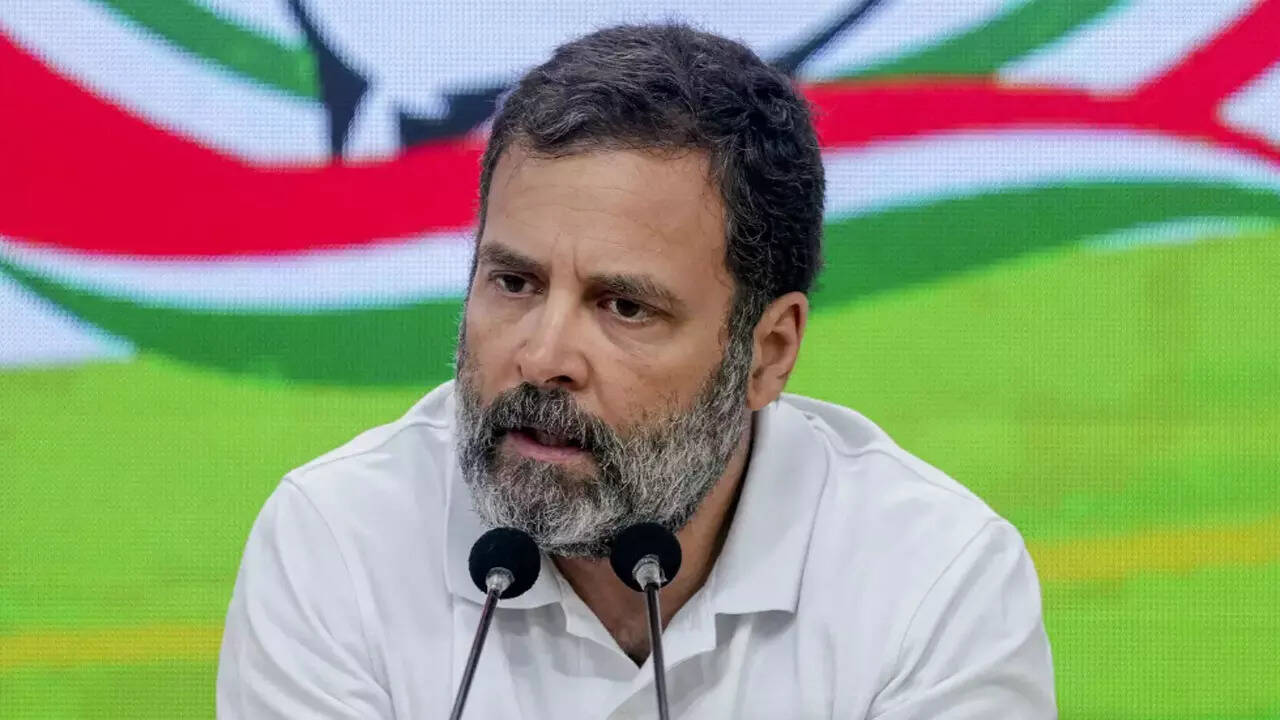 New Delhi: Congress MP Rahul Gandhi has asked for 8 to 10 days time for a detailed reply to the notice received by him. Delhi Police for his remarks during India Jodo Yatrawhere he stated that "women are still being sexually assaulted."
According to sources, the former Congress president has also questioned the "sudden promptness" shown by the police after a delay of nearly 45 days in its initial reply.
In his 10-point reply to the four-page notice, Rahul questioned the process and procedure adopted by the police 45 days after his speech, sources said.
Calling Delhi Police's notice an "unprecedented action", Rahul asked if it was because of his stand Adani issue, sources said.
Sources said the former Congress chief asked whether any other political party, including the ruling party, has been probed like this or their political campaigns have been questioned.
Earlier on Sunday, the Delhi Police had gone to the Congress leader's residence in connection with the notice.
Rahul assured the police that he would share all necessary information regarding the claims made during his padayatra speech in Srinagar.
During the Bharat Jodo Yatra in Srinagar, Rahul Gandhi reportedly said, "I heard that women are still being sexually assaulted."
Officials said that the police had asked them to give details of these victims so that they could be provided security.
Describing it as a serious matter, Special Commissioner of Police Hooda said that after Gandhi's remarks, he conducted a local inquiry to collect details whether any woman had approached Gandhi during the Delhi leg of the yatra.
"But no such incident has come to the notice of our officials, nor have we found any victim," the official said.
Hooda said that when he failed to collect any information in this regard, he decided to approach the Congress leader himself and accordingly, a notice was also sent to him along with a questionnaire, seeking details of those victims, who approached him about sexual harassment.
Police said that this was the third time that Gandhi was approached in this regard, adding that they want to start probing the matter as soon as they get details about the victims.
(with inputs from agencies)