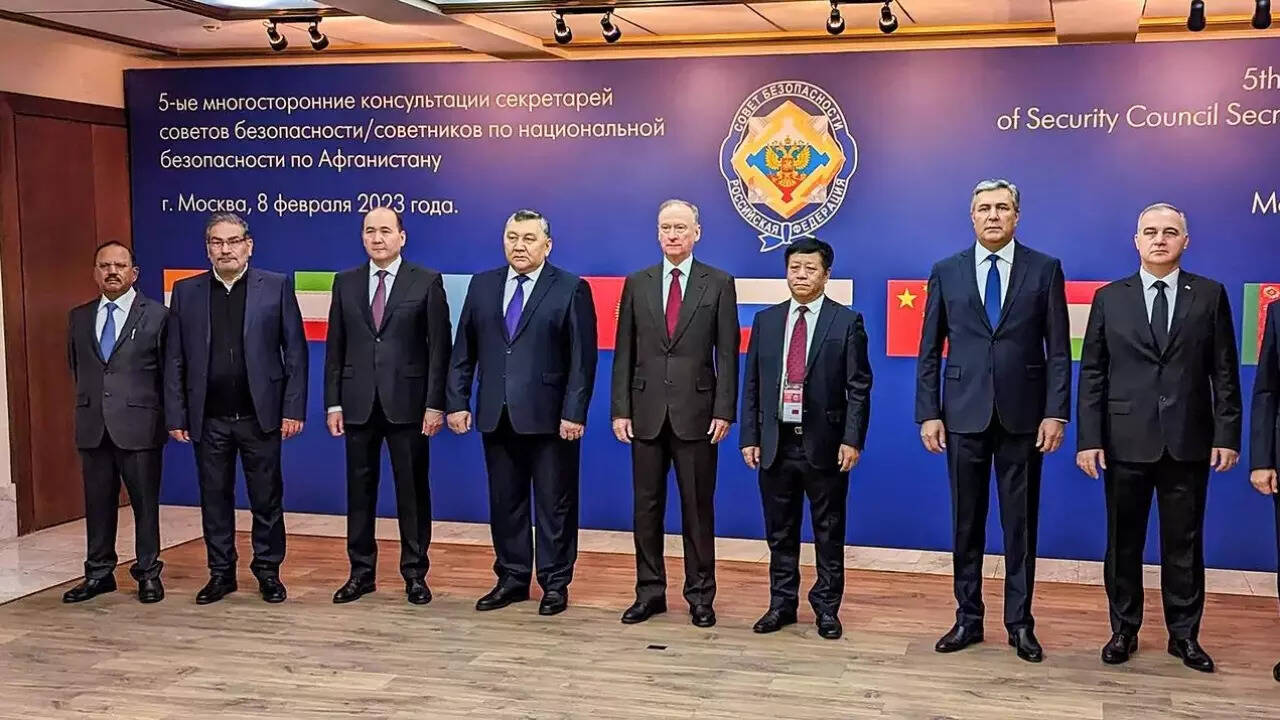 New Delhi: Participating in the 5th Regional Dialogue on Afghanistan in Moscow, NSA Ajit Doval asserted that India will never abandon the Afghan people in their time of need, while also reiterating New Delhi's position that terrorism should not be allowed to any country. And Afghan territory should not be allowed to be used for exports. bigotry,
Doval said terrorism has become a major threat to the region and how to deal with it Daesh And terrorist organizations like Lashkar and Jaish require intensive intelligence and security cooperation.
Doval reaffirmed the importance of UNSCR 2593 (2021), which was passed under India's chairmanship of UNSC and called for denying sanctuary to terrorist organizations designated by UNSCR 1267 in the region.
Apart from Russia and India, Iran, Kazakhstan, Kyrgyzstan, China, Tajikistan, Turkmenistan and Uzbekistan participated in the meeting. The third round of this dialogue was held in New Delhi in November 2021 under the leadership of Doval. Doval also said that an inclusive and representative polity is in the larger interest of the Afghan society and the country's natural resources should be used for its welfare first. People.
India has so far transported 40,000 metric tonnes of wheat, 60 tonnes of medicines, 5,00,000 doses of COVID-19 vaccine, winter clothing and 28 tonnes of disaster relief. India's "technical team" in Kabul is overseeing the humanitarian assistance programme.
India has also provided new scholarships to 2,260 Afghan students including 300 Afghan girls in the last two years.
Doval said that India shares historical and special ties with Afghanistan and the well-being and humanitarian needs of the people of Afghanistan is India's topmost priority. This will continue to guide our approach, he added.
"India is and will remain an important stakeholder in Afghanistan. We have always stood with the people of Afghanistan and will always support their collective efforts to help the Afghan people build a prosperous and vibrant nation once again.