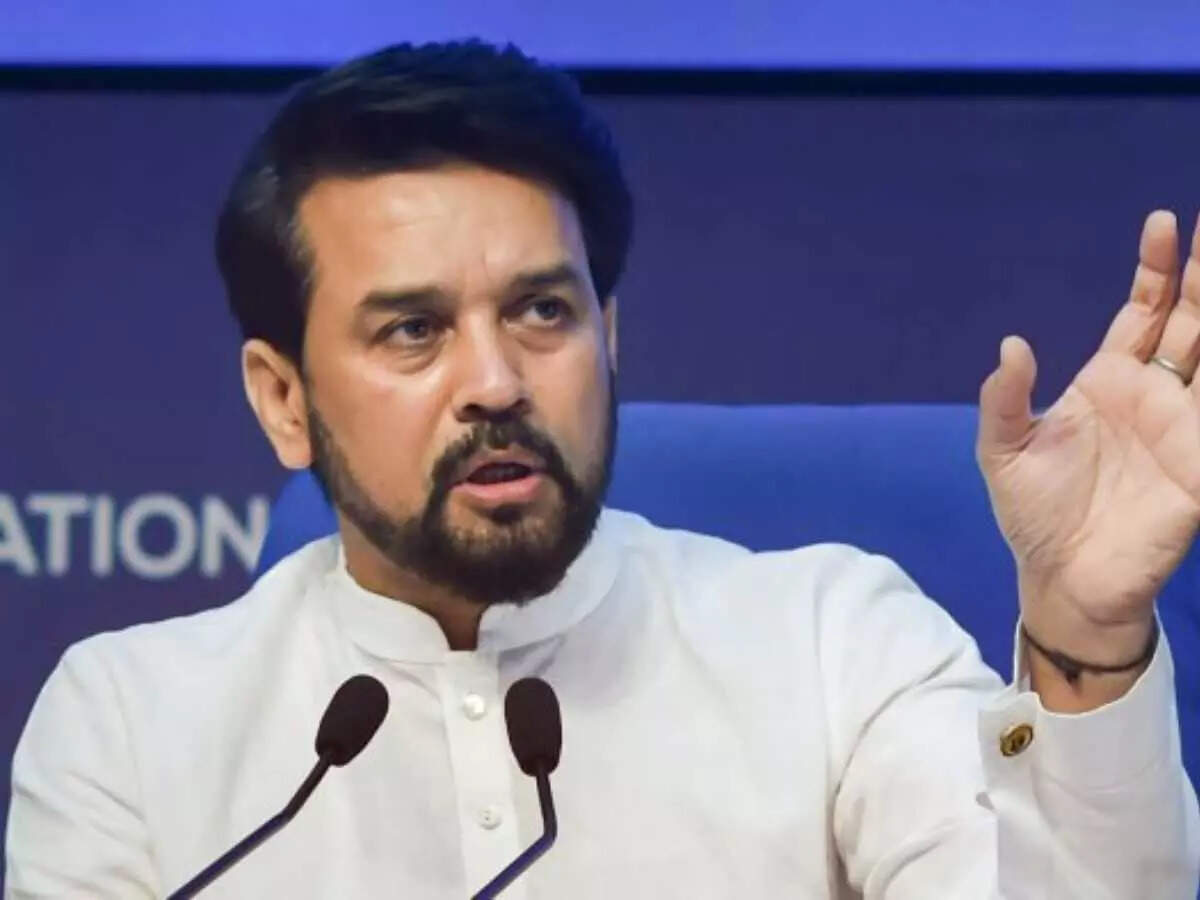 Union Minister for Information Broadcasting and Sports and Youth Affairs Anurag Thakur while talking to reporters during a press conference in Nagpur said that the government is getting increasing complaints about obscenity and abusive language on OTT platforms. In his brief speech, he said that the government is taking this issue seriously.
Anurag Thakur spoke in Hindi and his brief message has been translated into English. Thakur said, "Indecent language in the name of creativity will not be tolerated. The government is serious about the complaints of increasing abusive and obscene content on OTT platforms. If there is a need to make any changes in the rules in this regard, the ministry is ready to consider them. These platforms were given the freedom of creativity, not obscenity. And when someone goes beyond a limit, then in the name of creativity, abusing and misbehavior cannot be accepted at all. Whatever necessary action needs to be taken on this, the government will not back down."
Street abuses in the name of creativity, directness cannot be unaffected.

— Anurag Thakur (@ianuragthakur) 1679230581000
Explaining the current system of censorship, Thakur said, "The process till now is that the producer has to resolve the complaints received at the first level. 90 to 92 per cent of the complaints are resolved by making necessary changes by them. The next level of grievance redressal is at the level of their cooperation, where most of the grievances are resolved. At the last level, it comes to the governance level, where action is taken at the departmental committee level as per rules. But somewhere in the past few Complaints have started increasing day by day and the department is taking it very seriously. If there is a need for change, we are ready to consider it."
Last year, the Supreme Court of India rejected a petition seeking a new system of OTT censorship. A bench comprising Chief Justice UU Lalit and Justice Bela M Trivedi was hearing a plea filed by Mirzapur resident Sujit Kumar Singh to set up a preview committee that would go through all types of OTT content before release. The court said that such a process is not possible.