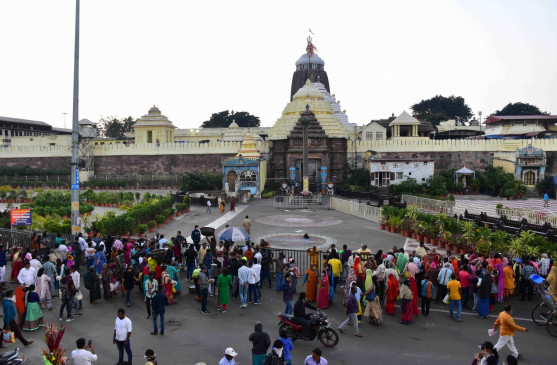 Digital Desk, Bhuvner. Double dose corona vaccination account will no longer be mandatory to enter Puri's Shri Jagannath Temple from February 21. This decision was taken solely in the meeting of the Chatisa Nijog of the temple. Chief Close of Shri Jagannath Temple Administration (SJTA) Krishna Kumar said that the decision has been taken keeping in view the improvement in the corona situation in the state and the double dose of vaccination of the majority population.
Whatever others may be, for other equals also, Dr. I
Regarding President Ram Nath Kovind's visit to the temple, Kumar said that on February 19, from 4 pm to 6 pm, Dr.
President The thread of the meeting of Jagannath Darshan on February 20 is the 150th birth anniversary of the Srimadghya Siddhanta Saraswati Goswami plant. Later, Sri Chaitanya Gaur sweets also.
thought