Radical Sikh preacher and Khalistani sympathizer Amritpal Singh has been wandering from one state to another for more than 10 days. The Punjab Police is on his tail but is yet to arrest him. Here are the latest developments regarding the case: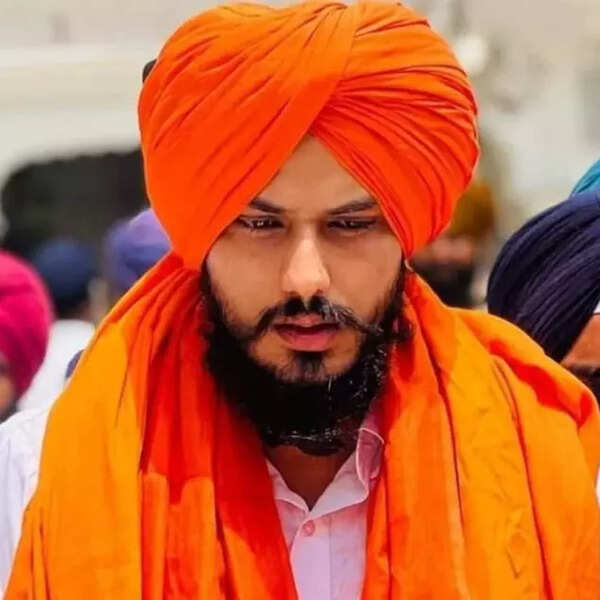 Amritpal Singh
Police close to catching Amritpal Singh
The Punjab government on Tuesday informed the Punjab and Haryana High Court that radical self-styled preacher Amritpal Singh has not yet been arrested by the state police, but "they are close to him". "The state is passing through a very sensitive phase. We are trying our best to arrest him and are working closely with other security agencies. We are close to arresting him," Punjab Advocate General Vinod Ghai told the HC.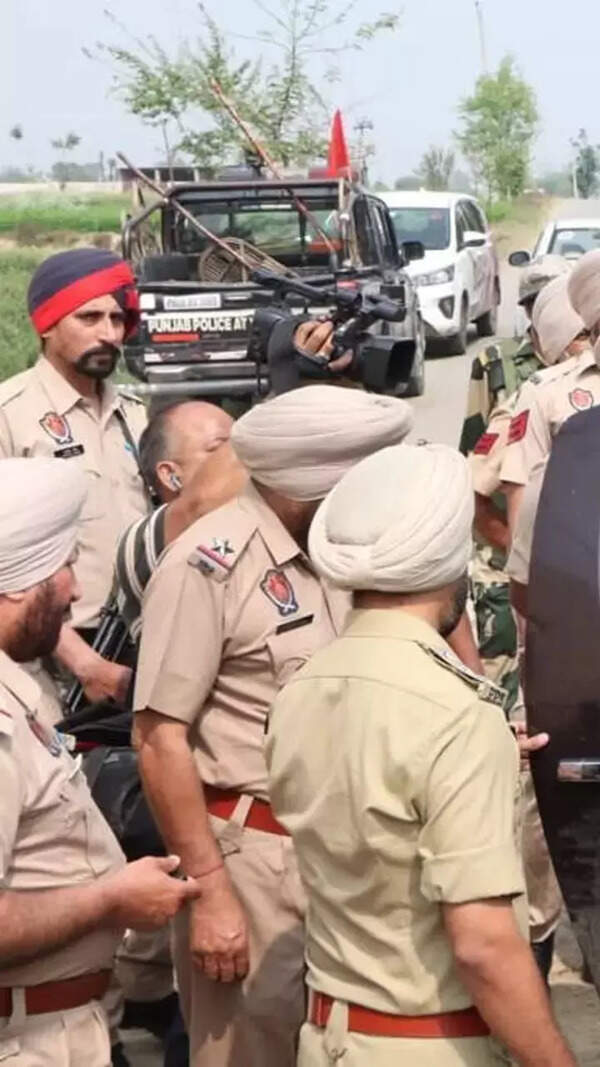 Punjab Police launched a massive search operation to nab him
Big search operation in Punjab village
A major search operation was launched by the Punjab Police in and around Maranaiyan village of Hoshiarpur district after a Toyota Innova was chased on the Phagwara-Hoshiarpur road by a team of the counter-intelligence wing, and three persons in the vehicle were taken to Gurdwara Bhai Chanchal. I left and ran away. Lion Police suspect that Amritpal Singh and his companions were in the car. Later, police officers arrived in the village with heavy force and surrounded it. Jaswinder Singh, a resident of the village, said that around 8.30 pm, the Innova entered the village and the occupants of the vehicle escaped by scaling the wall of the gurudwara. He said that almost all the houses in the village were searched.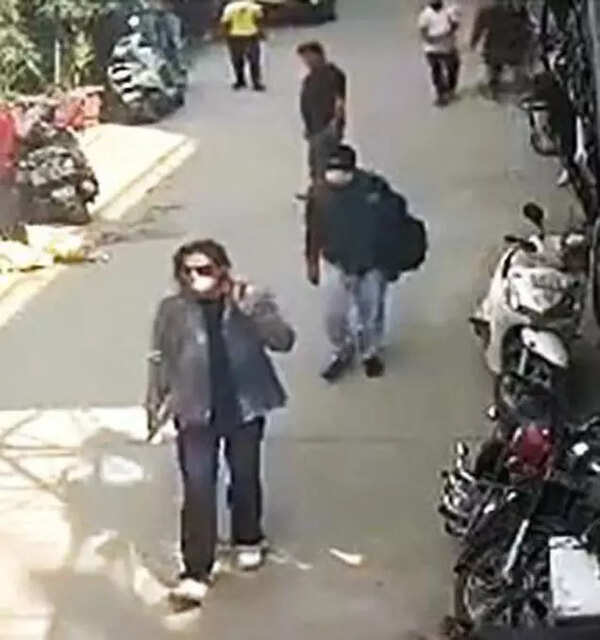 Image of a CCTV grab purportedly showing Amritpal (front) and Papalpreet in Madhu Vihar
In the CCTV footage, associate Amritpal is seen roaming in the Delhi market
Clips of CCTV footage from 5.20 pm on March 21 surfaced on Tuesday, purportedly showing fugitive Khalistan sympathizer Amritpal Singh and his accomplice Papalpreet Singh roaming in an East Delhi market in disguise. The Delhi Police used identification software to compare the photographs of the man seen in the footage with those of Amritpal and the results matched. "But this cannot be said for sure until he is caught and interrogated," a senior official said.
Selfies, videos flood social media
A selfie of the men appeared on social media on Monday, showing Amritpal holding a drinking can, wearing a maroon turban, jacket and sunglasses. His colleague was in a sweatshirt. It is not clear where the photo was clicked. The Punjab Police refrained from giving any statement regarding the CCTV footage and photos. Since the action, several videos and pictures of Amritpal have surfaced on social media. In one such video, he can be seen walking on a road in Haryana and talking on the phone.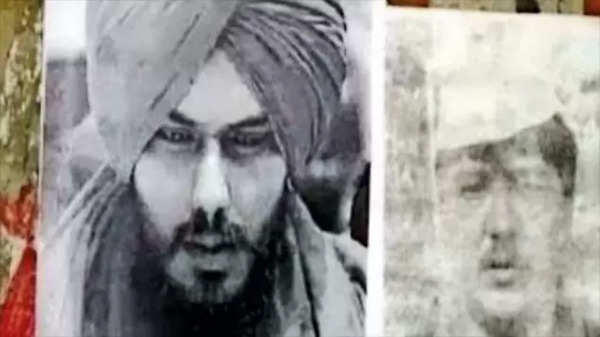 Pictures of Amritpal Singh and his associates pasted on walls in Bahraich district to prevent them from fleeing to Nepal
Hiding in Nepal?
Amritpal, who was apparently hiding in Uttar Pradesh, has fled to Nepal, according to media reports in the neighboring country, which also said on Monday that New Delhi had requested authorities in Kathmandu to hand him over to a third party. Do not allow to escape into the country.
Khalistan plan of Amritpal Singh
After Khanna police arrested pro-Khalistan supporter Amritpal Singh's bodyguard from Malaud area, it was claimed that he made 'shocking' revelations about Khalistan, including the state symbol and logo of the proposed state and the number of people within the proposed state. Symbols of many provinces etc. are included.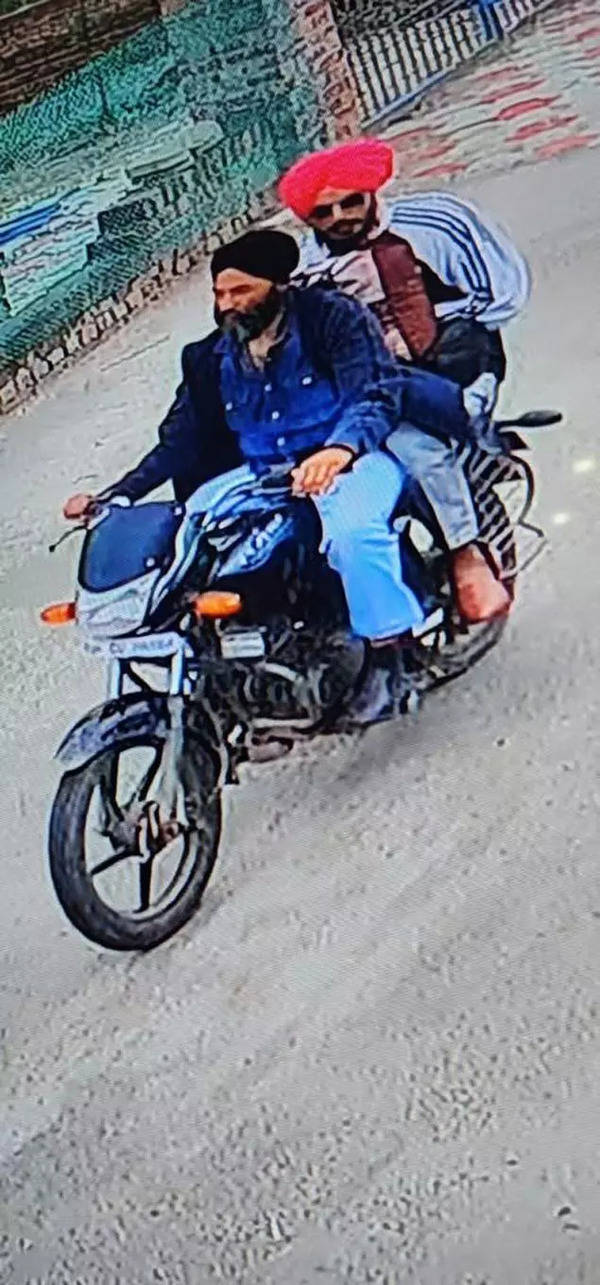 Amritpal ran away on bike
Case against Amritpal
Last month, the Amritsar rural police filed preliminary charges against Amritpal, which included a case of kidnapping and assault against a man on February 16. On 24 February, the radical preacher and his armed followers raided the Ajnala police station premises to secure his release. Someone was taken into custody since February 16 in connection with the kidnapping. Several police officers were injured as a result of the attack, which led to a case of attempt to murder and assault on the police being filed against them. Now, he is facing six cases in which he has been named as an accused.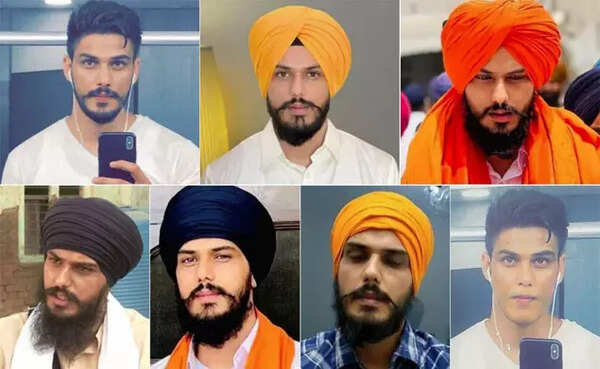 amritpal is absconding
absconding for more than 10 days
The 30-year-old radical preacher is absconding and has been on the move ever since the Punjab Police launched a massive crackdown on him, his associates and the protégé Punjab D group led by him on March 18.