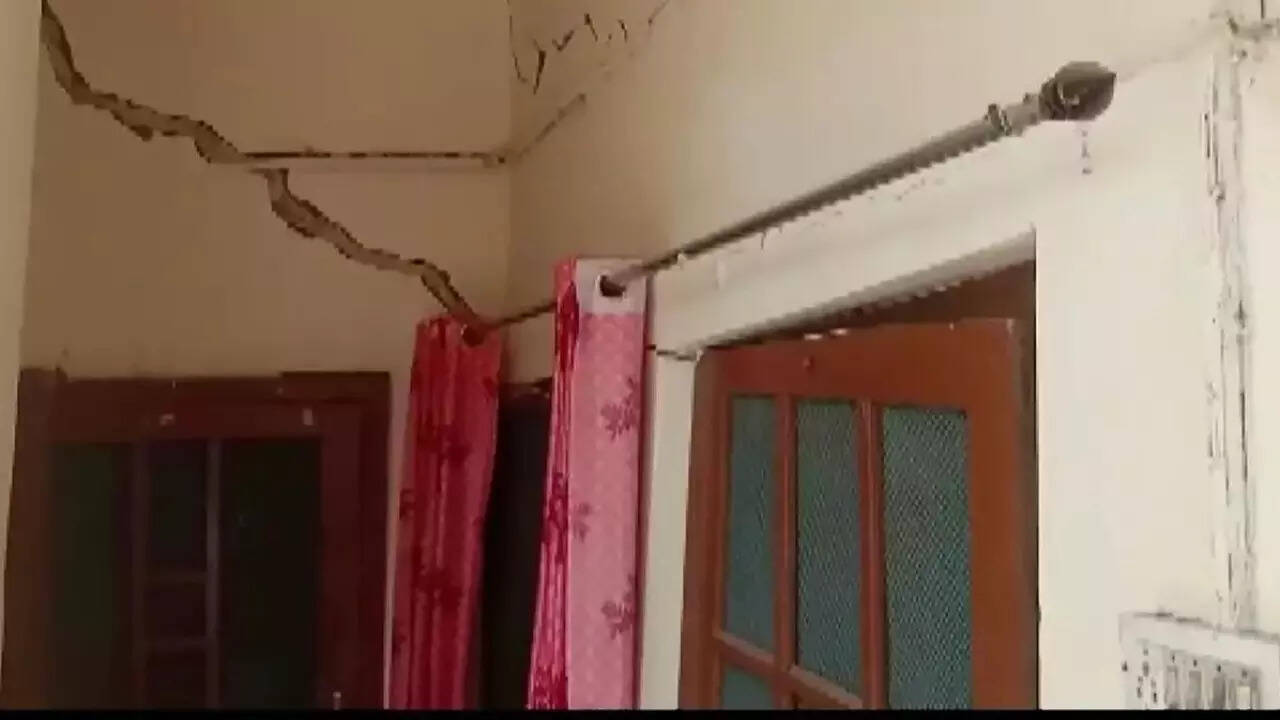 Dehradun: Chamoli District Administration Fresh cracks have been accepted in the houses affected by the landslide. Joshimath The city after being in denial mode for over a fortnight. According to the district administration's latest bulletin updated on Monday, the number of houses with cracks in Joshimath has increased by five from 863 to 868 – a figure that has remained unchanged since January 20, though residents were saying more cracks in houses are visible. town.
"We have been trying to draw attention to the fresh cracks and widening cracks in our houses, but the administration claims that the situation was similar and nothing new. the strokes was done," said Pranav Sharma (22), a singhdhar Resident.
On February 6, TOI had reported about fresh cracks and widening of existing cracks at several places in Joshimath, especially Singhdhar.
Joshimath SDM Kumkum Joshi on Sunday admitted that "some cracks have widened in some parts of the city, especially in Sinhadhar, and technical teams will re-survey those places."
The five houses that have seen fresh cracks are all in the Singhdhar municipal ward.
Of the total 181 unsafe houses in the nine wards of Joshimath, Singhdhar has the highest number of 98, followed by Gandhinagar and Sunil at 28 each and Manoharbagh at 27.