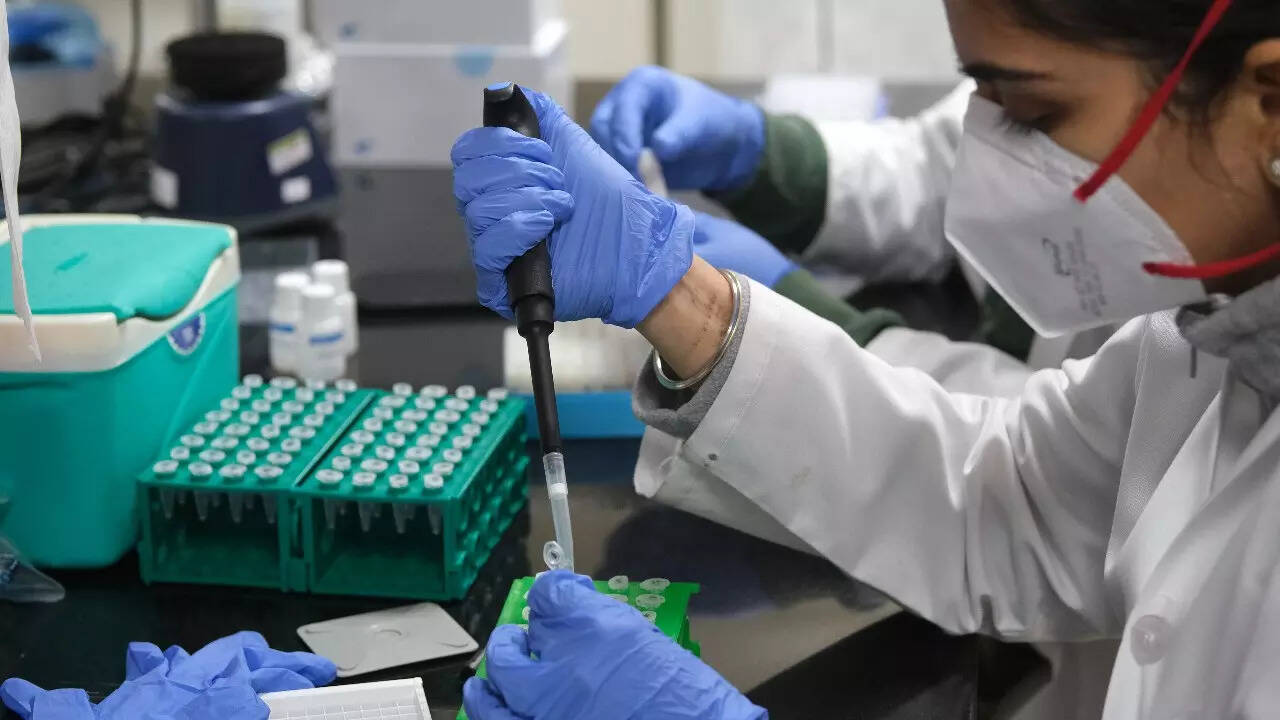 New Delhi: A total of 76 samples have been found positive for the XBB.1.16 variant of Covid-19, which may be behind the recent spike in cases in the country, according to INSACOG data.
The variant has been found in Karnataka (30), Maharashtra (29), Puducherry (7) Delhi (5), Telangana (2), Gujarat (1), Himachal Pradesh (1) and Odisha (1), showed the Indian SARS-CoV-2 Genomics Consortium (INSACOG) data.
The XBB 1.16 variant was first detected in January when two samples tested positive for the variant while a total of 59 samples were detected in February.
INSACOG said it has found 15 samples of XBB version 1.16 so far in March.
Some experts have attributed the recent increase in COVID-19 cases to this variant.
Dr Randeep, former director of AIIMS Guleriawho headed the National Covid Task Force, said the increase in Covid cases appears to be driven by the XBB 1.16 variant while influenza cases are due to H3N2.
For both of these, following COVID-appropriate behavior can help prevent the spread of the infection. said Director-Medical Education in Respiratory and Sleep Medicine, Medanta and former director of AIIMS.
Vipin M VashishthaThe new XBB.1.16 variant has now been detected in at least 12 countries, with India having the highest number of cases, said the former convenor and consultant paediatrician, Indian Academy of Pediatrics at Mangala Hospital and Research Centre, Bijnor. Following is the place of America, Brunei, Singapore. and UK.
He tweeted, India has seen a 281 per cent increase in cases and 17 per cent increase in deaths in the last 14 days.
"All eyes must be on India! If XBB.1.16 aka #Arcturus can succeed in breaking through the 'strong' population immunity of Indians, which has seen BA.2.75, BA.5, BQs, XBB successfully resisted the attack of variants like .1.5, the whole world should be seriously worried!!" he said in another tweet.
India's single-day tally of COVID-19 cases crossed 800 after 126 days on Saturday, while the number of active cases rose to 5,389.